This blog will be highlighting ten trans authors and is part of a collection where several other people will also be highlighting more authors. Their blog links will be below my list.
1. Vita Ayala- Xena
Vita Ayala is an Afro-Latinx writer from New York City who is also non-binary. Vita has written for a multitude of comic publishers such as; DC, Dynamite, IDW, Image, Macmillan, Marvel, Realm and Valiant where they have done works from Batman (2016) to Children of The Atom (2021) to Xena: Warrior Princess (2019).
Xena: Warrior Princess shows Xena and her 'companion', Gabrielle, getting thrown into an adventure where Xena must interfere before the Gods do. The art is great with it being from  Olympia Sweetman and the story, by Vita, is a lot of fun! Xena has been a huge part of Queer culture for years and having a Queer author is the best for Xena. I definitely recommend this short series.
To check out their other works then Click Here.
2. Jackson Bird- Sorted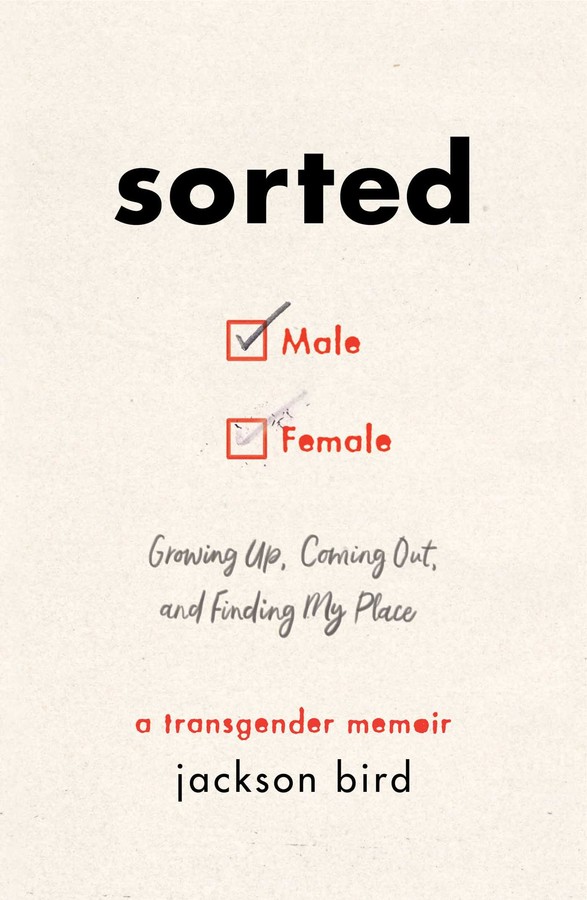 Jackson Bird is a trans man who uses he/him pronouns and was raised in Texas. Jackson is not just an author, he is also a Youtube Creator and Speaker. Jackson is a huge Harry Potter fan who has been critical of JKR and mentions Harry Potter in his book: Sorted Growing Up, Coming Out, and Finding My Place (A Transgender Memoir). I would suggest putting Sorted onto your TBR as it offers a lot of insight into his world.
To check out his website then Click Here.
3. Blue Delliquanti- O Human Star
Blue Delliquanti is a comic writer and artist based in Minneapolis who go by the pronouns they/them. O Human Star is about Al, an inventor who sparked the robot revolution. After sixteen years of being dead, he wakes up in a robot body with many questions. It can be read online but there are also three physical volumes that you can buy.
To check them out then Click Here.
4. Elisha Lim- 100 Crushes
Born in Canada, Elisha Lim is an artist and graphic-novelist. Their book, 100 Crushes, compiles five years worth of Queer comics (and excerpts) into this one book with both a memoir and documentary type feel to this. I will say that the font is more handwritten and can be difficult to read so maybe try and read a few pages online to see if you can read it.
Check out Elisha, Here.
5. Tash McAdam- Blood Sport
Tash McAdam is a Computer Science and English teacher who is trans, uses the pronoun, they, and has been writing diverse, Queer stories, for years now. Blood Sport is about Jason, a trans teen who is close to ageing out of the foster system and how he infiltrates a gang when he is sure that his sister has been murdered. It is a short story (128 pages) and is perfect if you want a mystery!
Check out their website, Here.
6. Mia Siegert- Jerkbait
Mia Siegert uses 'any/all' pronouns online, they are an author of two books and is a self-taught costume designer. This book deals with very heavy themes such as suicide attempts , abuse, sexual assault, homophobia, bullying, racism, and involuntary outing. Please look at the trigger warnings and read the synopsis to see if this is the type of book that you can read without causing distress.
Check them out, Here.
7. Lilah Sturges- Girl Haven
Lilah Sturges is a trans, gay woman who has wrote for Marvel, DC and others with Thor and Lumberjanes being some of what she has written. I personally really liked Girl Haven and its exploration of of being trans as well as the exploration of losing a mother. This fantasy graphic novel was a great read and I really liked the art with the story.
Check her out, Here.
8. Rebecca Sugar- Steven Universe
Rebecca Sugar is a nonbinary bisexual who is the creator of Steven Universe who uses the pronouns she/they. Not only is Rebecca screenwriter and animator, they also compose, direct and write! The Steven Universe books not only tell further stories but they explain things more in depth, for example: Fusion For Beginners and Experts. Steven Universe is full of queer characters!
Check Rebecca out, Here.
9. Magdalene Visaggio- Eternity Girl
Magdalene Visaggio is a trans woman who is a comic writer as well as an essayist. Some of her works include; Kim & Kim, Vagrant Queen (which is getting adapted by SCIFI and Morning In America. Eternity Girl focuses on Caroline Sharp, a superhero who is barely holding herself together and she is determined to break her curse of immortality.
Check her out, here.
10. Nevo Zisin- The Pronoun Lockdown
Nevo Zisin is a queer, non-binary Jewish performer, activist, public speaker and writer. Nevo brought out a memoir called Finding Nevo as well as The Pronoun Lowdown which is a guidebook for pronouns which is very informative and is a useful resource for people who are still learning about pronouns.
Check Nevo out, Here.
While not all of the books explore trans and/or queer stories or identities, they are all from trans creators. A huge thank you to Mols who came up with the idea of 100 trans authors.
Check out the other bloggers who have participated with their lists!